Fortinet Singapore FortiGate / FortiWiFi 20-90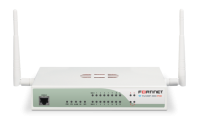 The Fortinet FortiGate/FortiWiFi 20-90 series are compact, all-in-one Network Security Appliances that deliver Fortinet's Connected UTM. With Connected UTM you get a single device that integrates comprehensive enterprise-grade security protection with a broad range of wired and wireless connectivity options. Connected UTM simplifies your network and makes it easier for your IT staff to manage your security and infrastructure while lowering your TCO.
Ideal for remote, customer premise equipment (CPE) and retail networks, the Fortinet FortiGate/FortiWiFi-90 series appliances offer the network security, connectivity and performance you need with features like WAN optimization and data archiving for distributed enterprise environments. With simple per-device pricing, you can deploy a high-performance, highly secure remote infrastructure with one appliance that's easy to set up and centrally manage.
Product Name
Fortinet FortiWiFi-20C
Fortinet FortiGate-20C
Fortinet FortiWiFi-30D
Fortinet FortiGate-30D
Fortinet FortiGate-40C
Fortinet FortiWifi-40C
Fortinet FortiWiFi-50B
Fortinet FortiGate-50B
Fortinet FortiWiFi-60D
Fortinet FortiGate-60D
Fortinet FortiGate-80CM
Fortinet FortiWifi-80CM
Fortinet FortiGate-90D
Fortinet FortiWiFi-90D
| Firewall Throughput 1518 Bytes | Firewall Throughput 512 Bytes | Firewall Throughput 64 Bytes | Firewall Max Concurrent Session | Firewall New Sessions per second | IPS Throughput | IPSec Throughput 512 Byte Packet | Antivirus Throughput (Proxy) | Antivirus Throughput (Flow) | Total Network Interfaces | Total Storage Capacity |
| --- | --- | --- | --- | --- | --- | --- | --- | --- | --- | --- |
| 20 Mbps | 20 Mbps | 20 Mbps | 10 K | 1 K | 20 Mbps | 20 Mbps | 12 Mbps | 20 Mbps | 1 x 10/100/1000 WAN port, 4 x 10/100/1000 switch port, wireless 802.11 a/b/g/n | |
| 20 Mbps | 20 Mbps | 20 Mbps | 10 K | 1 K | 20 Mbps | 20 Mbps | 12 Mbps | 20 Mbps | 1 x 10/100/1000 WAN port, 4 x 10/100/1000 switch port | |
| 800 Mbps | 800 Mbps | 800 Mbps | 200,000 | 3,500 | 150 Mbps | 350 Mbps | 30 Mbps | 40 Mbps | 1x 1G WAN, 4x 1G ports | N/A |
| 800 Mbps | 800 Mbps | 800 Mbps | 200,000 | 3,500 | 150 Mbps | 350 Mbps | 30 Mbps | 40 Mbps | 1x 1G WAN, 4x 1G ports | N/A |
| 200 Mbps | 200 Mbps | 200 Mbps | 40,000 | 2,000 | 135 Mbps | 60 Mbps | 20 Mbps | 40 Mbps | 2 x 10/100/1000 WAN port, 5 x 10/100/1000 switch port | |
| 200 Mbps | 200 Mbps | 200 Mbps | 40,000 | 2,000 | 135 Mbps | 60 Mbps | 20 Mbps | 40 Mbps | 2 x 10/100/1000 WAN port, 5 x 10/100/1000 switch port, wireless 802.11 a/b/g/n | |
| 50 Mbps | 50 Mbps | 30 Mbps | 25 K | 2 K | 50 Mbps | 48 Mbps | 19 Mbps | N/A | 2 x 10/100 WAN port, 3 x 10/100 switch port, wireless 802.11 b/g | – |
| 50 Mbps | 50 Mbps | 30 Mbps | 25 K | 2 K | 50 Mbps | 48 Mbps | 19 Mbps | N/A | 2 x 10/100 WAN port, 3 x 10/100 switch port | – |
| 1.5 Gbps | 1.5 Gbps | 1.5 Gbps | 500,000 | 4,000 | 200 Mbps | 1 Gbps | 35 Mbps | 50 Mbps | 7 x 10/100/1000 RJ45 Internal Ports, 2 x 10/100/1000 RJ45 WAN Ports, 1 x 10/100/1000 RJ45 DMZ Port | |
| 1.5 Gbps | 1.5 Gbps | 1.5 Gbps | 500 K | 4,000 | 200 Mbps | 1 Gbps | 35 Mbps | 50 Mbps | 7 x 10/100/1000 RJ45 Internal Ports, 2 x 10/100/1000 RJ45 WAN Ports, 1 x 10/100/1000 RJ45 DMZ Port | 8 GB MLC Nand flash |
| 1.9 Gbps | 700 Mbps | 120 Mbps | 1 Million | 12 K | 350 Mbps | 140 Mbps | 50 Mbps | 190 Mbps | 2 x 10/100/1000 WAN port, 1 x 10/100 DMZ port, 6 x 10/100 switch port, Analog Modem and ExpressCard expansion slot | |
| 1.9 Gbps | 700 Mbps | 120 Mbps | 1 Million | 12,000 | 350 Mbps | 140 Mbps | 50 Mbps | 190 Mbps | 2 x 10/100/1000 WAN port, 1 x 10/100 DMZ port, 6 x 10/100 switch port, wireless 802.11 a/b/g/n, Analog Modem and ExpressCard expansion slot | |
| 3.5 Gbps | 3.5 Gbps | 3.5 Gbps | 2 Million | 4,000 | 275 Mbps | 1 Gbps | 35 Mbps | 65 Mbps | 14x 10/100/1000 ports, 2x 10/100/1000 RJ45 WAN ports. | 32 GB (MLC, Nand flash, mPCIe) |
| 3.5 Gbps | 3.5 Gbps | 3.5 Gbps | 2 Million | 4,000 | 275 Mbps | 1 Gbps | 35 Mbps | 65 Mbps | 14x 10/100/1000 ports, 2x 10/100/1000 RJ45 WAN ports. | 32 GB (MLC, Nand flash, mPCIe) |
Fortinet Singapore FortiGate / FortiWiFi 20-90
Product Datasheets
Fortinet FortiGate/FortiWiFi-50B/51B
Fortinet FortiGate-20C-ADSL-A
Fortinet FortiWiFi-20C-ADSL-A
Solution Guides
Connected UTM Solution Brief
IPv6: Network Security and The Next Generation of IP Communication
Inside FortiGate: The FS1 System-on-a-Chip
Virtual Private Network Solution Guide
Integrated Switch Fabric Solution Brief