Fortinet Singapore – Fortigate Firewall UTM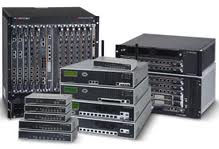 The award-winning FortiGate Network Security Platform delivers unmatched performance and protection while simplifying your network. Fortinet offers models to satisfy any deployment requirement, from the entry-level FortiGate-20 series for small offices and retail networks to the chassis-based FortiGate-5000 series for large enterprises, service providers, data centers and carriers. FortiGate platforms integrate the purpose-built FortiOS™ operating system with custom FortiASIC™ processors and the latest-generation CPUs to provide comprehensive, high-performance security.
Fortinet's Network Security Platforms can serve many different roles in your enterprise network:
High-performance firewalls for data centers
NGFW (Next Generation Firewall) for campus perimeters
UTM (Unified Threat Management) for distributed offices
Fortinet Singapore – Products
Only Fortinet provides a true Network Security Platform with a wide array of models and security features for data centers, campus perimeter and distributed offices.

The FortiOS operating system serves as the foundation for the FortiGate® network security platform, and includes the widest range of security technologies of any network security solution:
Firewall, VPN, and Traffic Shaping
Intrusion Prevention System (IPS)
Antimalware/Antivirus/Antispyware
Integrated Wireless Controller
Application Control
Data Loss Prevention (DLP)
Advanced Threat Protection
Contextual Visibility Management

Feature Select with Presets
Vulnerability Management
IPv6 Support
Web Filtering
Antispam
VoIP Support
Layer 2/3 Routing
WAN Optimization & Web Caching
Fortinet Singapore – High-End Fortigate Firewall
Fortinet's industry-leading, Network Security Platforms deliver Next Generation Firewall (NGFW) security with exceptional throughput, ultra low latency, and multi-vector threat protection. You can rely on FortiGate high-end devices to deliver the scalability, flexibility, reliability, and performance you need for your network.
The FortiGate-5000 series chassis and blades offer unmatched performance and scalability for your high-speed service provider, data centers or telecommunications carrier network. Native 10-GbE support and a highly flexible AdvancedTCA™ (ATCA)-compliant architecture enables the FortiGate-5000 series to deliver next-gen protection of complex, multi-tenant cloud-based Security-as-a-Service and Infrastructure-as-a-Service environments.
FortiGate-3000 series appliances give you fully integrated, high performance NGFW for large enterprises and managed service providers. FortiASIC-accelerated security throughput, high port density and deployment flexibility make them ideal for your most demanding network environments.
FortiGate-5000 Series Chassis
FortiGate-5000 Series Networking Blades
FortiGate-5000 Series Security Blades
FortiGate-3950B
FortiGate-3700D
FortiGate-3600C
FortiGate-3240C
FortiGate-3140B
FortiGate-3040B
FortiGate-1500D
FortiGate-1240B
FortiGate-1000C
Fortinet Singapore – Mid-Range Fortigate Firewall
Our family of High Performance Next Generation / Edge Firewalls deliver the network visibility and control you need with the right balance of performance and price to meet the requirements of an enterprise campus or midsize business. Fortinet's purpose-built appliances offer you more models and security technology options than any other vendor on the market. Fortinet understands the challenges you face trying to secure your network with limited resources and staff.
FortiGate-800C
FortiGate-600C
FortiGate-300C
FortiGate-200D Series
FortiGate-200B/200B-POE
Fortinet Singapore – Entry-Level Fortigate Firewall
Designed for small/home office, retail location, customer premise equipment (CPE) and medium enterprise networks, the FortiGate/FortiWiFi-20 to 100 series delivers comprehensive Enterprise-class Security and Connectivity with Fortinet's Connected UTM. With Connected UTM you get the most advanced threat protection in the industry, including firewall, Application Control, advanced threat protection, IPS, VPN, and Web Filtering, along with the wired and wireless connectivity you need in a single, easy-to-manage device.
FortiWiFi™ devices offer the additional advantage of acting as a Thick Access Point, with Integrated Wireless functionality built in. You get the visibility and control of all your wired and wireless traffic, eliminating potential security blind spots and the cost and complexity of a separate wireless network.
FortiGate Rugged-100C
FortiGate-100 Series
FortiGate/FortiWiFi-90 Series
FortiGate/FortiWiFi-80 Series
FortiGate/FortiWiFi-60 Series
FortiGate/FortiWiFi 20, 30, 40 Series
Fortinet Singapore – Fortigate Virtual Appliances
FortiGate virtual appliances allow you to mitigate blind spots and improve policy compliance by implementing critical security controls within your virtual infrastructure. FortiGate virtual appliances include all of the security and networking services common to FortiGate physical appliances, giving you the freedom to deploy a centrally managed mix of physical and virtual appliances.
FortiGate Virtual Appliances
Fortinet Singapore – New Integrated Switching and Wireless UTMs
A new range of network security platforms with dramatic performance improvements, enhanced security coverage, integrated wireless controllers and switching, and PoE for the small-to-midsize business, branch office and distributed enterprise markets.
FortiGate 200D Series (FortiGate-200D, FortiGate-240D)
FortiGate-100 Series Connected UTM (FortiGate-100D FortiGate-140D, FortiGate-140D-POE, FortiGate-140D-POE-T1)
FortiGate/FortiWiFi-90 Series (FortiGate-90D/FortiWifi-90D)
FortiGate/FortiWiFi 20, 30, 40 Series (FortiGate-30D/FortiWifi-30D)
Fortinet Websites